Welcome to Predyct Analytics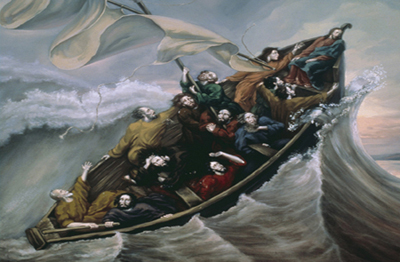 Our predictions are derived from having a profound understanding of the relationship between risk, capital and value. Most corporate managements in financial services still rely on the guiding principles of Risk Based Capital (RBC), ad hoc rules of thumb for allocating capital and rating agencies & regulatory guidelines for capital adequacy -- Guiding principles that have all proven to be consistently wrong yet continue to be relied upon. Follow our web site through to see how we diagnose corporate fates and behavior by having a second to none understanding of the relationship between risk, capital and value and how this understanding can be used to predict corporate outcomes years in advance: See "Why We Are Different."
Predyct Analytics specializes in making predictions years in advance of the market that have consistently proven to be correct.
Predictions about:
These are predictions based on rigorous risk and shareholder value analytics that we have made on behalf of our clients (See: Who We Serve)
Other specializations:
Predyct Analytics also specializes in the valuation of Intangible Assets and Intellectual Properties as well as their protection using insurance solutions. See Intangible Assets
Project finance
Alternative risk classes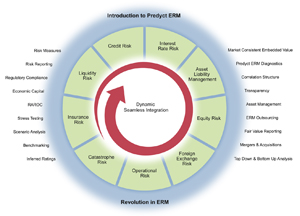 Predyct Analytic's Enterprise Risk Model (ERM) provides to investors, investment bankers, insurance industry executives, and regulators an unparalleled view of insurance companies' current and projected financial performance.
Never have the economics and risk of insurance companies been so rigorously unbundled, analyzed, and reconstituted to reveal as accurate a portrait of risk and return as has been accomplished with Predyct Analytic's ERM. This capability is available through several venues from Predyct Analytics including as a subscription. Click the image below to read in full screen or download the brochure to your computer.
Navigation Notes: After clicking document, the control menu is at the top of the document. If the document is too small drag white circle to right or select single page mode.